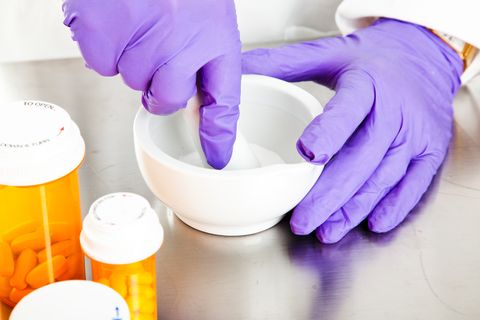 We are a compounding pharmacy, which means we make custom medication tailored to your needs. For example:
If you are allergic to an inactive ingredient, such as a preservative or dye, our pharmacist can make that medication without that ingredient.
If your child cannot swallow pills, we can make a liquid option.
If you take hormones, your body may react better to bioidentical hormone therapy.
Talk to our pharmacist about using compounding to tailor your medication to your unique needs. Together with your doctor, we can find a treatment that works for you. Please not that most compounds are paid for out of pocket and insurance companies do not cover for them. Please contact your insurance plan to find out if they cover your compound medications.